On December 4, at the 70th Anniversary Celebration Conference hosted by Qingdao Shuangwi Pharmaceutical Co., Ltd., 39 Health Network was awarded the "Excellent Contribution Award" of the pharmaceutical industry platform partner.
39 Health Network, as the leading medical care information service provider in China, is committed to providing users with timely and reliable health information and use of health tools, and solving health problems for the majority of users. It has been widely recognized by users, medical and industry.
The golden commemorative currency trophy, which has won the "Excellent Contribution Award", is a symbol of eternity and sincerity.The close cooperation of the CCP win is reflected in the integration of the CCP.With good market reputation and high -quality product services, 39 Health Network will also work together with more partners in the future development to start a new chapter and create a new breakthrough!
Attachment: Honor trophy: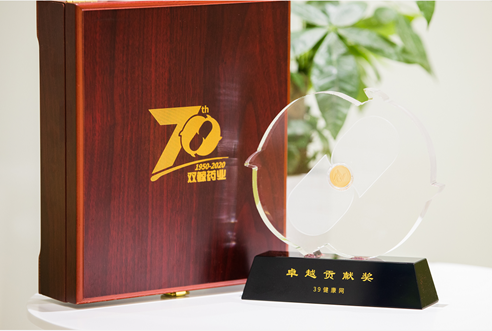 <!-1993: News terminal page