Allergic rhinitis (AR) is a common disease that can affect human life.It is estimated that about 10%to 40%of people worldwide suffer from AR, including about 60 million people in the United States.The different diagnostic standards and the error treatment of AR have brought huge direct and indirect costs to patients.Although AR itself is not a serious disease, it is the foundation of many other complications, and it is also the main risk factors for poor asthma control, which affects the quality of life and the efficiency of work or learning.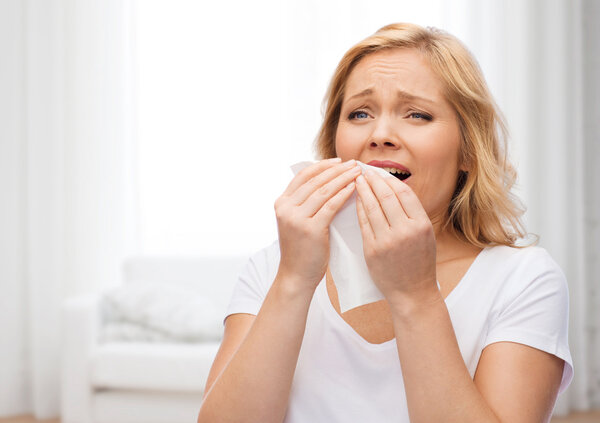 Among ordinary people, allergic rhinitis (AR) is related to the increase in the risk of severe depression. However, past studies have not evaluated its impact in pregnant women.Recently, researchers from Ningxia Medical University published articles in "Ann Otol Rhinol Laryngol" and investigated the possible impact of allergic rhinitis during pregnancy on postpartum depression (PPD) development.
Study is a crowd -based case -based study.Related data from the National Health Insurance Research Database (NHIRD) was included in a total of 199470 medical records from 2000 to 2010.Among them, women with PPDs were listed as case groups within 12 months after delivery, and women with no PPD after giving birth after 198054 were listed as control groups.Analysis of single variables and multi -variable regression analysis determines the association between AR and other research variables during pregnancy.
The results of the study show that among women who occur in PPD, the proportion of women in AR during pregnancy is 9.53%. Among women without PPD postpartum, the proportion of women suffering from AR is 5.44%.In the analysis of multiple variables, after adjusting the age, income level, various conditions related to pregnancy and childbirth, asthma, special dermatitis, and other medical complications, it was found that the increase in the chance of AR and PPD was significantly related (AOR: 1.49888, 95%CI: 1.222-1.836).
<!-2377: Allergies terminal page
In summary, there is an independent and significant relationship between AR during pregnancy and the increase in postpartum women's PPD risks.Therefore, AR should be closely monitored to optimize the results of the mother and baby after childbirth.
Primitive source: